Dlaczego warto wybierać skórzane nerki?
Nerki skórzane to eleganckie i trwałe akcesoria, które stały się popularne w modzie męskiej i żeńskiej. Skórzane nerki oferują wygodne i stylowe rozwiązanie do przechowywania niezbędnych przedmiotów i są często wybierane na specjalne okazje lub jako dodatek do codziennego ubioru.
Oto kilka rzeczy, które warto wiedzieć o męskiej nerce skórzanej:
Trwałość: Nerki męskie skórzane są zazwyczaj wytrzymałe i odporne na zużycie. Skóra jest naturalnym materiałem, który może wyglądać jeszcze lepiej z biegiem czasu, zyskując na patynie i charakterze.
Elegancja: Skórzane nerki często kojarzone są z elegancją i stylem. Są idealne na bardziej formalne okazje, takie jak wesela, uroczystości czy spotkania biznesowe.
Różne style: Skórzane nerki są dostępne w różnych stylach, od minimalistycznych i klasycznych po bardziej ozdobne i ozdobione detalami. Możesz wybrać nerkę, która najlepiej odpowiada twojemu gustowi i potrzebom.
Kolorystyka: Skórzane nerki są dostępne w różnych kolorach, ale tradycyjnie najpopularniejsze są brązy i czernie. To kolory, które pasują do wielu różnych strojów.
Ręczne noszenie: Nerki zazwyczaj mają krótki pasek, który umożliwia noszenie ich w dłoni lub pod pachą. To wygodne rozwiązanie, które pozwala zachować swobodę ruchu.
Pojemność: Skórzane nerki mogą być stosunkowo niewielkie, więc są przeznaczone do przechowywania tylko niezbędnych drobiazgów, takich jak portfel, klucze, telefon komórkowy czy kosmetyki.
Dobór skóry: Istnieje wiele rodzajów skóry, które mogą być używane do produkcji skórzanych nerki, w tym naturalna skóra bydlęca, skóra kozia czy skóra ekologiczna. Wybór zależy od twoich osobistych preferencji i wartości.
Cena: Skórzane nerki mogą mieć zróżnicowane ceny, w zależności od jakości skóry, marki i wykończenia. Są dostępne modele na różne budżety.
Nerki ze skóry naturalnej – dlaczego są najlepsze?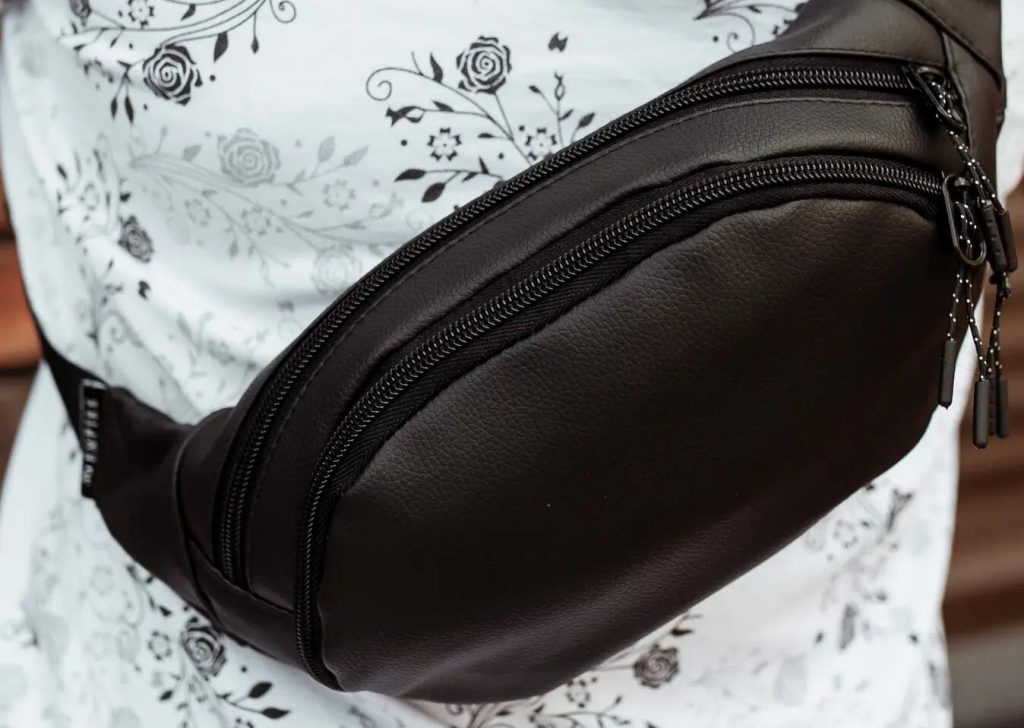 Nerka skórzana to klasyczny i elegancki dodatek do garderoby, który może dodać charakteru i stylu niemal każdemu outfitowi. Warto inwestować w dobrą jakość, ponieważ trwałe skórzane nerki mogą służyć przez wiele lat.
Nerka czy saszetka, a może raportówka – co wybrać?
Wybór między nerką a saszetką zależy od twoich indywidualnych potrzeb, stylu życia i preferencji. Oto kilka czynników, które można wziąć pod uwagę przy dokonywaniu wyboru między nerką a saszetką:
Nerka:
Pojemność: Nerki zazwyczaj oferują większą pojemność niż saszetki, co sprawia, że możesz przechowywać więcej rzeczy, takich jak telefon komórkowy, portfel, klucze, kosmetyki i inne niezbędne przedmioty.
Praktyczność: Jeśli potrzebujesz więcej miejsca na przechowywanie, na przykład podczas dłuższych spacerów, wycieczek lub podróży, nerka może być bardziej praktycznym rozwiązaniem.
Trwałość: Jeśli cenisz sobie trwałość, to skórzana lub solidnie wykonana nerka może być dobrym wyborem. Skóra jest wytrzymałym materiałem.
Elegancja: Nerki skórzane lub w eleganckim stylu mogą być odpowiednie na bardziej formalne okazje.
Saszetka / Raportówka:
Lekkość i swoboda ruchu: Saszetki są zazwyczaj mniejsze i lżejsze niż nerki, co oznacza, że pozwalają na większą swobodę ruchu. Mogą być bardziej odpowiednie do aktywności na świeżym powietrzu, takich jak bieganie czy jazda na rowerze.
Styl casual: Saszetki są często postrzegane jako bardziej casualowe i są popularne w modzie ulicznej. Mogą pasować do bardziej nieformalnych codziennych outfitów.
Minimalizm: Jeśli preferujesz minimalistyczny styl i potrzebujesz tylko podstawowych rzeczy, saszetka może być odpowiednia.
Wygodny dostęp: Saszetki są zazwyczaj noszone z przodu ciała i pozwalają na wygodny dostęp do przechowywanych rzeczy bez konieczności zdejmowania ich.
Ostatecznie, wybór między nerką a saszetką zależy od okoliczności, w których planujesz nosić ten akcesorium, oraz od ilości rzeczy, jakie zamierzasz w niej przechowywać. Niektórzy ludzie preferują mieć oba rodzaje torb w swojej kolekcji, aby dostosować się do różnych sytuacji.