Od niedawna torby męskie oraz młodzieżowe stanowią nieodłączny element dopełniający zarówno formalne, jak i codzienne stylizacje. Wielu mężczyzn zaczęło doceniać ich przydatność i funkcjonalność. Torby dla nastolatków oraz męskie występują w rozmaitych wzorach i fasonach. Sprawdź, czym charakteryzują się poszczególne modele i wybierz idealną torbę dla siebie.
Torby męskie w eleganckim stylu
Teczki są gustowne i funkcjonalne, to zdecydowanie wybór dla studenta lub ucznia prestiżowej szkoły. Niezwykle ułatwiają organizację wszystkich ważnych i niezbędnych rzeczy. Teczka to idealne miejsce na dokumenty, laptop, tablet czy telefon. Tego typu skórzane torby męskie posiadają wiele otwartych bądź zamykanych kieszeni, a także specjalne przegrody na długopisy, karty kredytowe czy wizytówki. To typowo biznesowy gadżet, idealny dla mężczyzn, którzy cenią sobie wygodę, ale także nienaganny styl. Wśród teczek znajdziemy ekskluzywne skórzane modele dla miłośników klasyki i ponadczasowej elegancji, jak i modne fasony materiałowe, będące idealnym uzupełnieniem stroju casualowego.
Listonoszki młodzieżowe i męskie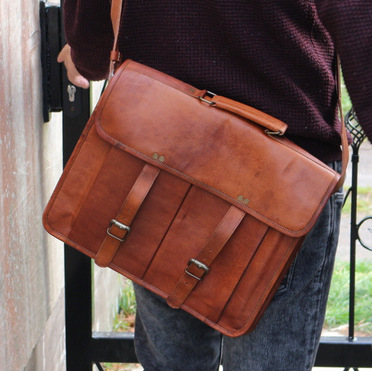 Nazwa fasonu wywodzi się od toreb stosowanych przez listonoszy. Cechą charakterystyczną listonoszek jest długi pasek, który umożliwia swobodne przewieszenie jej przez ramię, co przekłada się na komfort użytkowania. Są wygodne i pojemne, mieszczą się w nich dokumenty, portfel, a nawet tablet czy e-book. Messengery mają mniej formalny charakter, idealnie wpisują się w modę codzienną, uliczną. W ofercie znajdziemy zarówno klasyczne listonoszki męskie wykonane z najwyższej jakości gatunków skór, jak i nieco swobodniejsze fasony ze skór ekologicznych i tkanin. Torby młodzieżowe na ramię, jakimi są listonoszki, spełniają wymagania stylowych, nowoczesnych mężczyzn i są jednym z najpopularniejszych typów toreb noszonych przez panów.
Raportówki / Reporterki dla nastolatków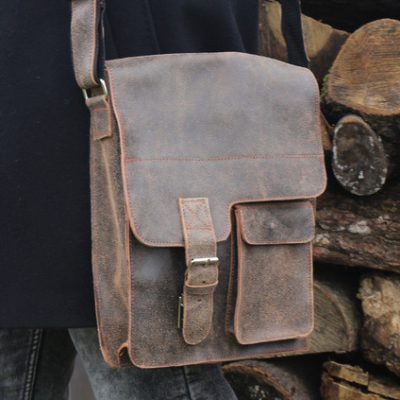 Wyglądem przypominają listonoszki młodzieżowej, jednak różnią się od nich wielkością. Dawniej, w okresie fotografii analogowej, torby raportówki służyły fotografom do przechowywania aparatów i obiektywów. Raportówki posiadają wiele przegród, dlatego obecnie jest to doskonałe rozwiązanie dla panów, noszących przy sobie mnóstwo drobiazgów i gadżetów, którymi nie chcą wypychać kieszeni spodni czy marynarek. Wśród reporterek młodzieżowych także znajdziemy modele bardziej sportowe, wykonane z nylonu, jak i klasyczne, gładkie torby męskie ze skóry naturalnej.
Saszetki dla mężczyzn i chłopców
Z powodzeniem mogą zastąpić teczkę czy plecak. Tego typu torby to bardzo przydatny, funkcjonalny i stylowy dodatek. W saszetce zmieszczą się wszystkie niezbędne męskie drobiazgi, takie jak portfel, dokumenty klucze, odtwarzacz muzyki czy pamięć USB. Różnej wielkości, oddzielone od siebie kieszenie pomogą utrzymać ład i porządek. Z racji tego, że wielu mężczyzn preferuje klasyczne rozwiązania, oferujemy eleganckie i gustowne saszetki skórzane. To idealne rozwiązanie dla Panów ceniących sobie praktyczne rozwiązania oraz wygodę. A jeśli potrzebny nam jest jedynie telefon i nie chcemy wypychać nim kieszeni, świetnym dodatkiem jest mała saszetka, którą można przymocować do paska.
Torby weekendowe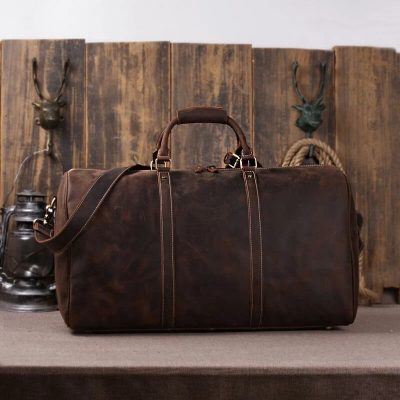 Fason ten został zaprojektowany – jak zresztą sama nazwa na to wskazuje – z myślą o krótkich wyjazdach. To dość małe, choć poręczne torby, w których bez problemu zmieszczą się wszystkie niezbędne rzeczy podczas kilkudniowego wyjazdu. Torby weekendowe cechują się wytrzymałością oraz solidnym wykonaniem przy wykorzystaniu najwyższej jakości materiałów. Są również odporne na wszelkiego rodzaju uszkodzenia i wilgoć. Doskonale sprawdzają się podczas wyjazdów służbowych czy weekendowych wycieczek z rodziną. Nie musimy przy tym rezygnować z eleganckiego wyglądu, bowiem daleko im do popularnych sportowych toreb. Dzięki torbie weekendowej Twoja podróż będzie komfortowa, a Ty wciąż będziesz wyglądać wyjątkowo gustownie.
Torby młodzieżowe – męskie to akcesoria modne, nowoczesne, a przy tym niezwykle funkcjonalne. Wypchane rozmaitymi gadżetami kieszenie nie wyglądają zbyt estetycznie, krępują swobodę ruchów, a portfel czy telefon mogą z nich łatwo wypaść. Spośród wielu rodzajów ekskluzywnych toreb męskich z pewnością znajdziesz model idealny dla siebie. Niezbędne drobiazgi będą zawsze pod ręką, a przedstawione modele bez problemu pomieszczą je wszystkie.
Szukasz modnej torby młodzieżowej, idealnej do szkoły?
Torby szkolne to można powiedzieć osobny dzieł toreb męskich i młodzieżowych. Z założenia powinny być funkcjonalne, ale co to znaczy?
Aby wybrać najlepszy model, najlepiej zobacz najpierw wszystkie modele i obejrzyj kolekcję toreb młodzieżowych dla uczniów od Brytyjka.pl.

Redaktor
Powinny także spełniać podstawowe kryteria szkolne:
wykonane z solidnego materiału, odpornego na przetarcia
posiada odblaski i inne elementy zwiększające widoczność
mieścić format A4 – absolutne minimum!
wyposażone w szeroki pas naramienny, najlepiej z przelotką
posiadać osobne przedziały na drugie śniadanie do szkoły oraz zeszyty, książki, długopisy
być obszyte wodoodporną tkaniną
Rekomendacje z zakresie wymogów stawianych przed torbami młodzieżowo szkolnymi, udzielił nam serwis szkoly-bakalarz.pl.